Choosing an umbrella services company
​
​
Why use a PAYE Umbrella Company?
Here are some of the major advantages of using a
PAYE Umbrella Company
No need to run a limited company
No spreadsheet, VAT returns, company accounts, payroll management and taxation
Avoid the cost of forming a company, especially advantageous to short-term contractors
Before you choose an Umbrella Service, here is what you need to check
Type of service
Umbrella Companies will offer different kinds of services including
PAYE umbrella
Other arrangements
PAYE umbrella is the most common Umbrella arrangement. Most companies will only permit this kind of service since it will eliminate problems with IR35. This scheme will work inside IR35 and everything will be legal. Although you will continue working as a contractor, all the income will be paid by salary. It also gives you enough grounds to claim reasonable allowable expenses.
The market is not limited to these solutions only. It can make various alternate arrangements as well including foreign currency loans, offshore arrangement for payments, etc
Before you pick an Umbrella service, you should ensure that the system offered is legal and comforts you in every possible way. It should suit your circumstances.
The tax avoidance schemes have to be registered through HMRC after the legislation of 2004. Disguised remuneration has also been addressed in 2010 as HMRC clearly indicated that it has arranged to deal with it. This clearly rules out some of these schemes in the present scenario.
Speed or processing, transactions and payments
Most of the contractors have one common complaint against their Umbrella service i.e. the delayed payment processing. Many contractors also mention the low quality of services they are getting.
Therefore, before you go ahead with any Umbrella Company, you should ask them how quickly they will process your invoice after receiving your invoice. You will also have to inquire the company about the time it takes to send you payments once they have received it from your contracting agency or clients.
Money held back
Umbrella Companies offer holiday and sick pay. For this, they will hold back some of your money to pay you at a later date. Before you get going with an umbrella company, do not forget to ask it about the exact amount that they will be holding back.
Agency recommended umbrellas
Sometimes, an agency will recommend an Umbrella Company for hassle free payments and administration.
Some agencies will provide a 'preferred list' of umbrella companies to give you an idea about the best Umbrellas based on their quality. However, some agencies will be making commercial agreements with Umbrellas to send all their contractors to them.
If this is the case, ask the Umbrella why a particular agency recommends them. It will do you no harm to ask this.
Expenses allowed
Some companies will claim that they can pay expenses without receipt since they have certain arrangements with HMRC. Although HMRC makes such arrangements with some big companies to avoid processing everyday receipts, umbrella companies do not usually get this dispensation.
Beware when you are reading 'expenses allowed' on an Umbrella company website. It may turn out to be just another scam.
Fees
Different umbrella companies use different methods to market their fees. Some will charge fixed amount whereas the others will take a percentage of your earning. This can be particularly unacceptable if your earnings are going to grow in the future.
As a precaution, look for companies that charge a fixed rate, usually between £25 and £30. This is the usual weekly fee in exchange of high quality services.
Experience and qualifications
When you join an umbrella company, you trust it with your hard earned money. Since everyone can setup a company and start offering these services to contractors, you have to be careful with what you are trusting.
Look for companies run by qualified accountants. Such accountants will not only run the company properly but they will also offer some kind of personal and professional guarantee.
Powered by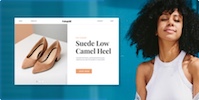 Create your own unique website with customizable templates.